Gordon Stokes
(1929 – 2006)
Founder and Creator of Three In One Concepts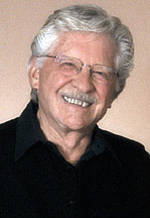 Gordon Stokes officially created Three In One Concept, Inc. in 1976, and in 1983 with his partners, Daniel Whiteside and Candace Callaway, he began to focus Three In One Concepts into its current form.
Gordon infused the One Brain® method with everything that peaked his interest throughout his lifetime – from his association with Parent Effectiveness Training, to Personology, to his long, productive union with Touch For Health. One Brain is a reflection of Gordon's sincere interest in helping people, integrated with his insatiable appetite for knowledge and unique overview of body/brain integration.
Gordon Stokes will be remembered as a quintessential master teacher, who instilled confidence in every person he met through his steadfast acceptance, unceasing patience, and remarkable attunement and respect for each individual. Considering all his accomplishments throughout his lifetime, Gordon was an incredibly humble human being; he was happiest being grateful for the interest people took in his work and in his students' achievements. He was Oneness personified – attuned to the interest and assurance of his students and clients.
His award-winning book, "Without Stress Learning Can Be Easy," has been translated into seven languages.
Gordon's kind, gentle, accepting spirit lives on in the heart of Three In One Concepts' One Brain® method.

Daniel Whiteside
(1933 – 2013)
Co-creator of Three In One Concepts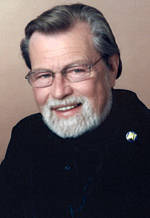 In 1983, Daniel Whiteside joined Gordon Stokes to co-create Three In One Concepts into its present form - a multidimensional work, focused on the integration of Body, Mind and Spirit.
From the age of 8, Daniel was exposed to Personology through his parents, Robert and Elizabeth Whiteside, who founded the first college of Personology in the United States. Daniel's incredible knowledge of culture - literature, archeology, history, art and music - blended with his understanding of human tendencies, characterized his writings for Three In One Concepts and his essence could be felt in the texts of the advanced programs that were authored by him. They include: Relationships In Jeopardy; Childhood, Sexuality and 'Aging'; Adolescence, Maturity and 'Love'; Greed, Guilt and 'God'; Oneness; Sexuality; and The Child as the Parent.
Prior to his involvement with Three In One Concepts, Daniel co-authored the novel "Fire Goddess." The best selling "How to Win Over Yourself and Other People," an introduction to Personology, was co-authored with his father, Robert Whiteside. A born actor, Daniel was a guest on numerous radio and television programs and appeared in several award-winning educational film/video.
While from 2009 on, Daniel chose to pursue his independent projects, he will always be appreciated for the brilliance of his contribution as co-creator of Three In One Concepts.
Candace Callaway
(1949 – 2005)
Co-creator of Three In One Concepts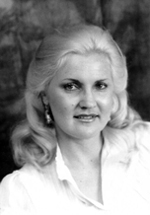 Candace Callaway joined Gordon Stokes and Daniel Whiteside in 1983 as co-creator of Three In One Concepts.
Candace Callaway's original role in the shaping of Three In One Concepts can been felt through the awareness and depth of perception associated with the One Brain® method and in the philosophy of Three In One Concepts.
Many may not have had the opportunity to meet Candace as she was most comfortable seeing clients and maintaining a low-profile at the office. However, without her balanced metaphysical perspective, illuminating insights and presence, Three In One Concepts would not be the multi-dimensional work it is today.
She will always be remembered and appreciated by Three In One Concepts for her partnership in the creation of the One Brain method and for her immense contribution to the original essential nature of Three In One Concepts' work and its foundation.